Scholarship Disbursement Programmes, Nov 4, and Nov 25, 2018
The Scholarship Disbursement For Meritorious Students under the aegis of Prerana, Infosys, Mangalore, Vidyaposhak, Dharwad, Dhrithi Foundation, Mangaluru, Yakshagana Kalaranga, Udupi and Bevinje Shridhara Kakkilaya Pratishthana, Kasaragod, was held on Sunday, 4th November 2018 at Infosys Campus, Kottara, Mangalore. Sri ASN Hebbar, eminent lawyer of Kundapur, former District Governor of Rotary, was the Chief Guest and Vasudev Kamath, centre head, Infosys Ltd, Mangalore, Sri Ganesh Rao, President of Yakshagana Kalaranga, Dr. Srinivas Kakkilaya from Drithi Foundation, Abhiram BK and Raviraj Belma of Prerana Trust, funded and managed by employees of Infosys Limited, graced the occasion.
A sum of Rs. 11.53 Lakhs for 217 beneficiary students from Udupi, Dakshina Kannada and Kasaragod districts was disbursed on the occasion.
This included the support of Rs. 1,83,500 to 62 students from Dakshina Kannada, chosen by Dhrithi Foundation.
Sri ASN Hebbar exhorted the students to give their best and achieve their dreams. Citing examples of many achievers, he asked them to work hard with honesty and commitment.
| | |
| --- | --- |
| | |
| Sri ASN Hebbar speaking | Sri Raviraj Belma's introduction |
It's 12th year that Prerana, in association with Dhrithi Foundation, is extending support to the needy meritorious students of Dakshina Kannada district.
The Scholarship Disbursement For Meritorious Students, for the remaining students of Dhrithi Foundation Nurture Merit Programme, was held on Nov 25, 2018 at Karnataka Bank Employees' Association Auditorium Bejai-Kapikad, Mangaluru. Dr. Balasaraswathy, eminent Dermatologist, was the Chief Guests.
Rs. 5,01,500 was disbursed to 219 students on this occasion, contributed by the donors of Dhrithi Foundation, and Vidyaposhak, Dharwad.This was the 13th year of Dhrithi Foundation's Nurture Merit Programme and during this period, a total of Rs. 78,63,000 has been provided to 2665 students.
Speaking on the occasion, Dr. Balasaraswathy asked the students to have a clear goal in life and to pursue it with passion. She asked them to convert their poverty and difficulties into advantages, working hard to realise their true potential. She also advised them to use the social media judiciously and to have a healthy food habits and life style.
Sri Narayana Naik, retired teacher, narrated his own experiences and struggles to get primary and secondary education, and then on to become a teacher. He asked t students never to let go their desire to get the best of education. Sri Chandrashekhar, an active volunteer of Dhrithi, urged the students to make the best use of all the scholarships provided by Dhrithi Foundation as well as the Govt.
Dr Srinivas Kakkilaya, Secretary of Dhrithi Foundation, welcomed and conducted the proceedings. Sri Harish Pejavar, Treasurer of Dhrithi Foundation, administered the pledge to students.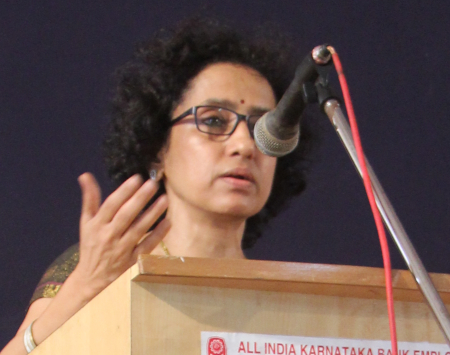 Dr Balasaraswathy speaks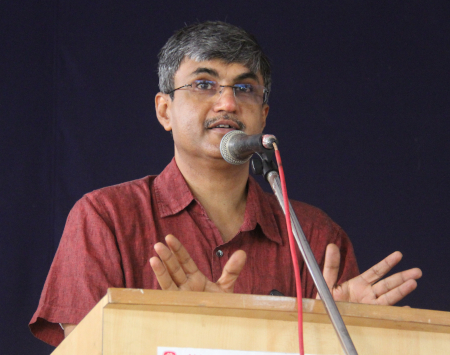 Dr Srinivas Kakkilaya speaks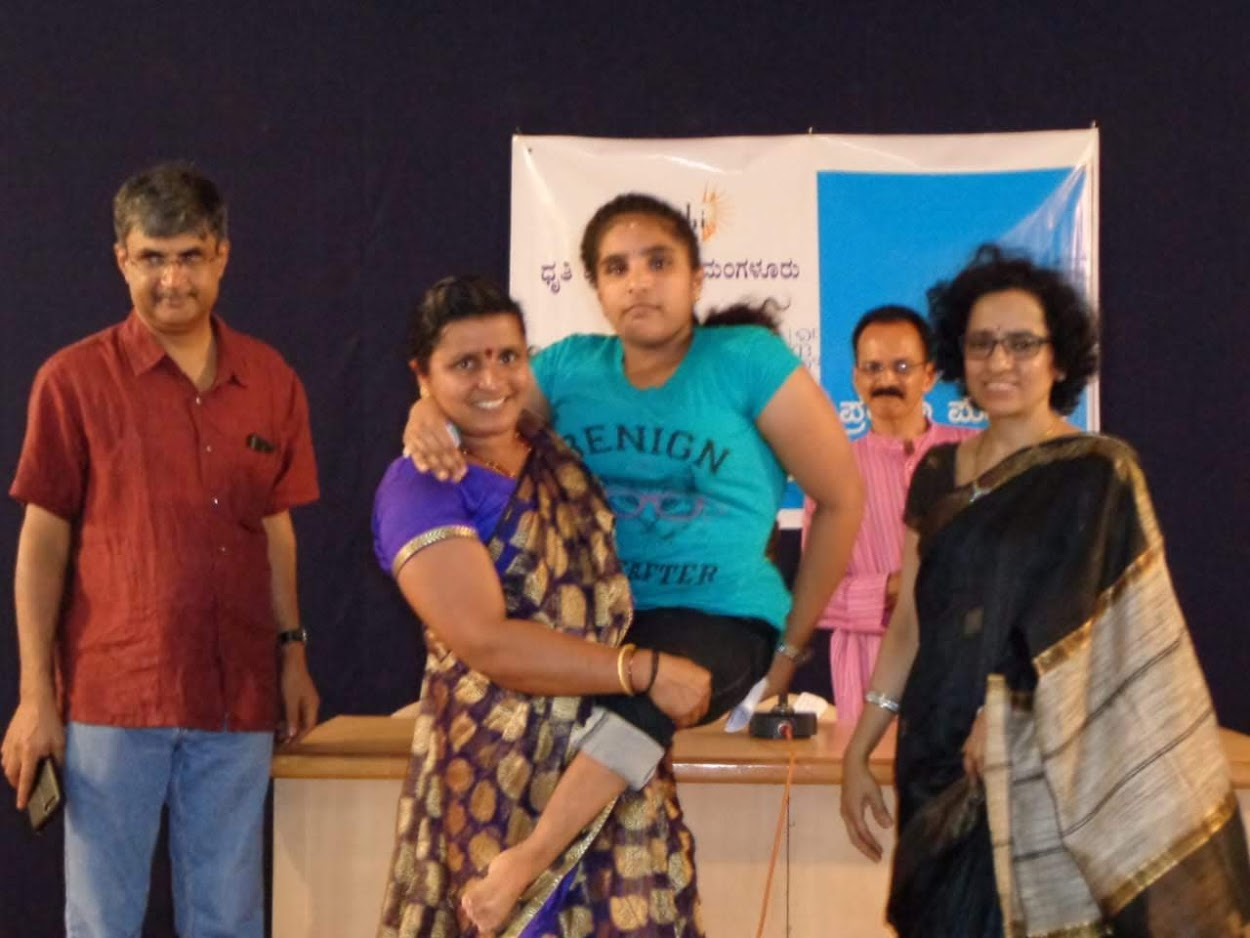 Nurture Merit Scholarship handed over to Bhagyashree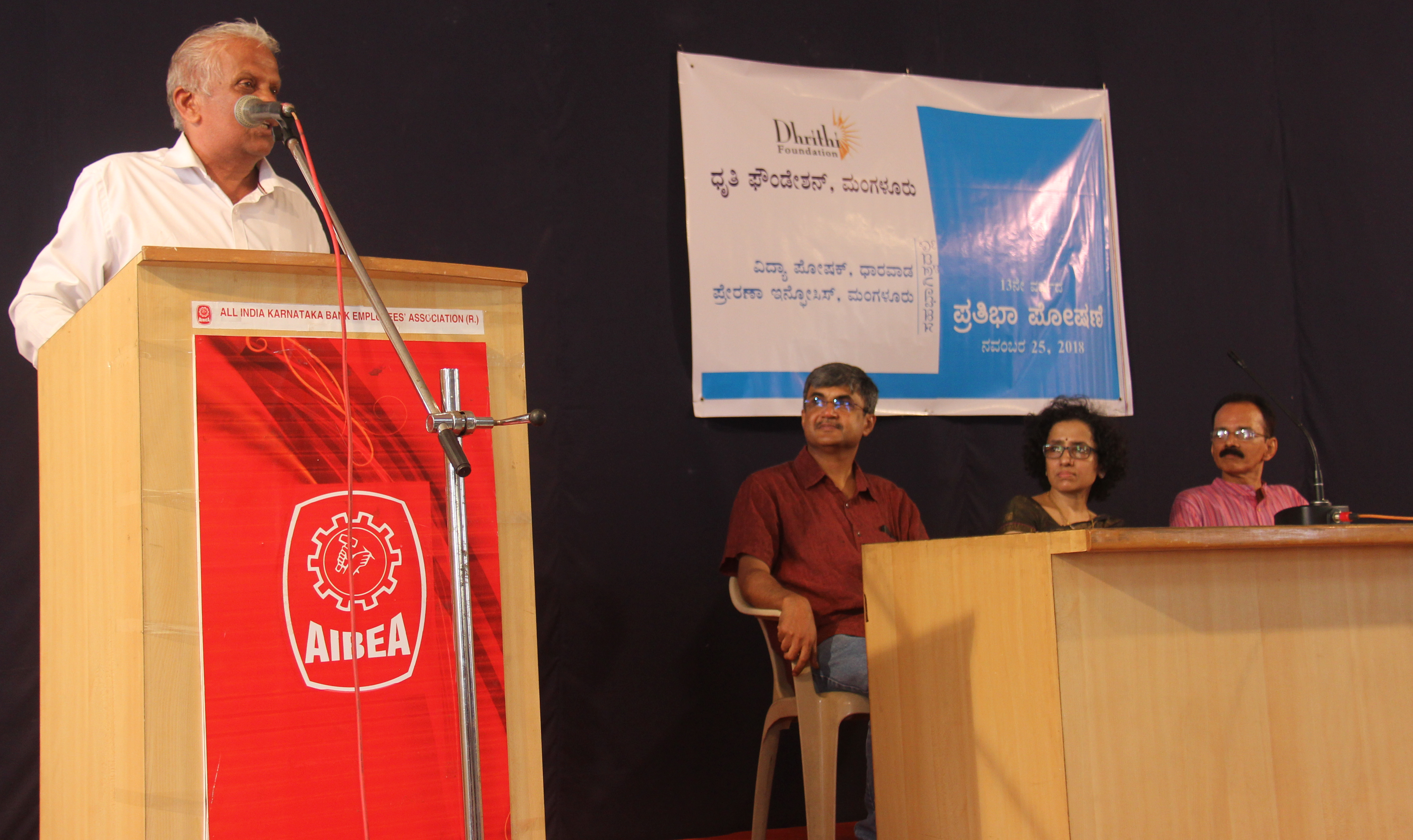 Sri Narayana Naik Speaks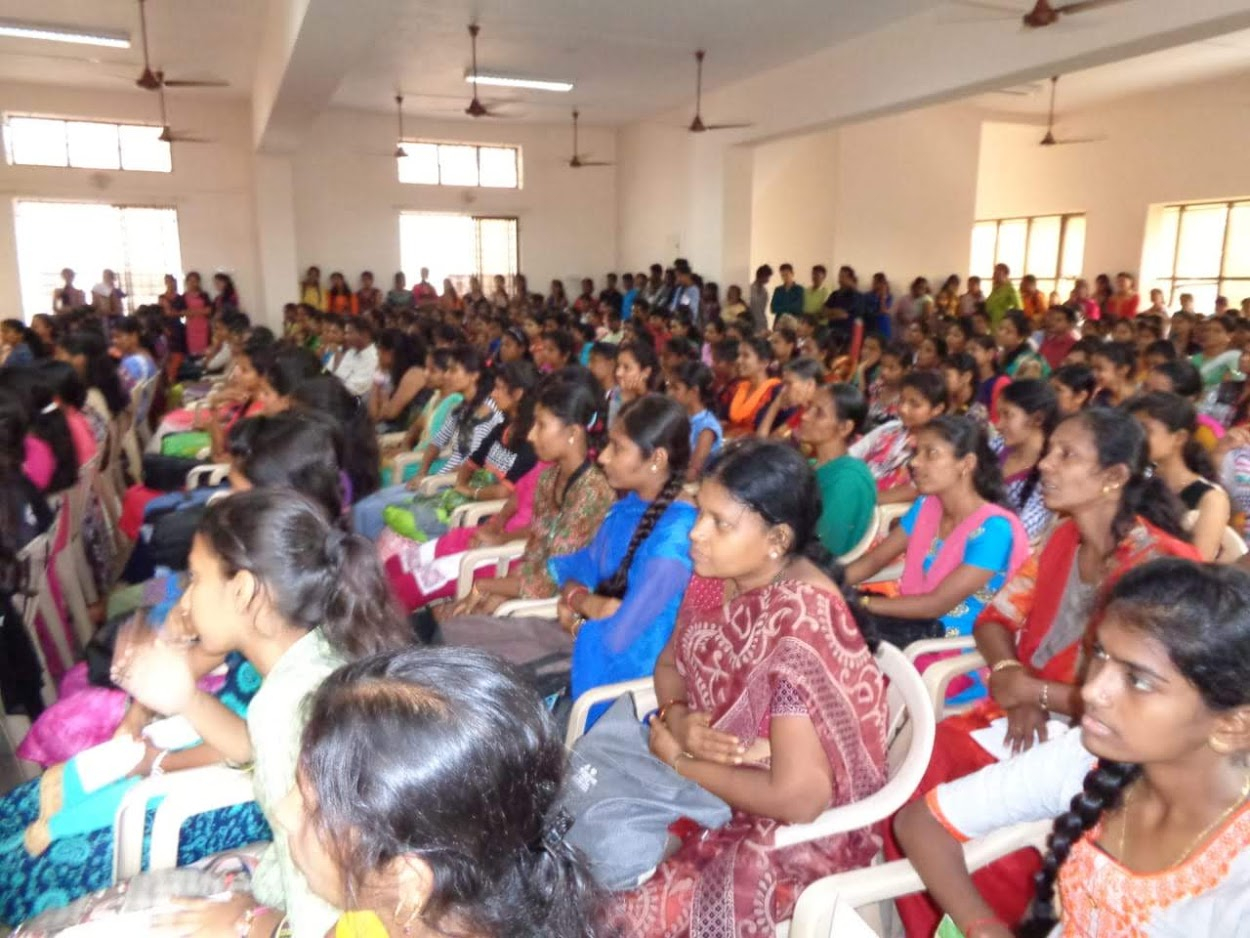 Gathering